Meshing with overlapping geometry
Harpoon assigns part ids according to the geometry part ids. If parts overlap then the correct assignment of the part id becomes problematic. The command line options -firstgeom and -lastgeom have been created top solve this problem.
The example below shows a box with a flat plat on one side. The part is selection was fixed by using -lastgeom.
Example of overlapping geometry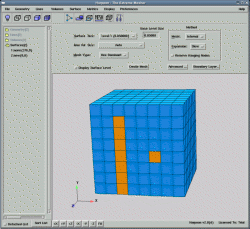 Poor part id assignment if no command line options are used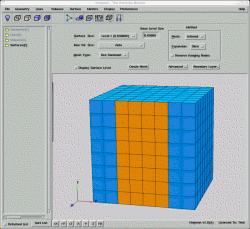 Correct part id assignment if -lastgeom command line options is used